Main Content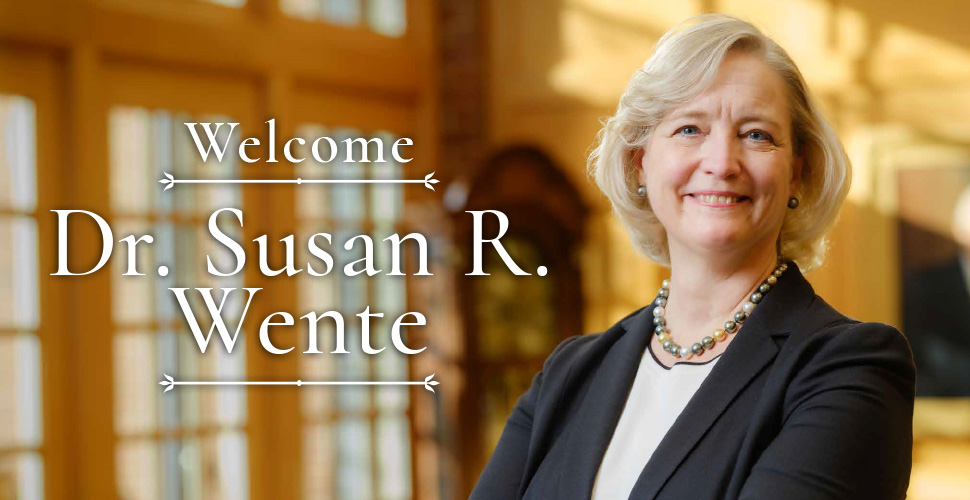 Dear Wake Forest community,
Thank you to so many of you who have contributed to Wake Forest's search for its 14th president. On behalf of the Search Committee and the Board of Trustees, I am pleased to announce that we have invited Susan R. Wente to be our next president. Dr. Wente, who currently serves as provost and vice chancellor of academic affairs at Vanderbilt University, will begin her presidency on July 1, 2021.
A renowned biomedical scientist and visionary higher education leader, Dr. Wente has served as Vanderbilt's provost and vice chancellor for the past seven years. She took on the additional role of interim chancellor from August 2019 to June 2020. During her tenure at Vanderbilt, Dr. Wente has advanced the excellence of academic programs and guided the university's response to the pandemic.
Dr. Wente has been widely praised for her bold and engaged leadership and for accomplishing a number of firsts, including the appointment of Vanderbilt's first female athletic director and the creation of the university's Office of Inclusive Excellence. Wente led Vanderbilt's efforts to launch a new structure for the university and medical center's academic relationship. As provost, she has been the chief academic officer responsible for all 10 of Vanderbilt's schools and colleges. She also developed the university's 10-year strategic plan. Wente has overseen innovative initiatives to enhance the undergraduate experience and elevate the arts and humanities, and she served as the Vanderbilt faculty athletics representative for the Southeastern Conference and NCAA. I invite you to see her impressive biography and learn more about her.
When asked about her interest in becoming president of Wake Forest, Dr. Wente said, "I have long admired the people associated with Wake Forest. This is a special institution, committed to excellence with a tremendous ability to develop leaders of great integrity for our world. I look forward to joining the Wake Forest community and working with the outstanding faculty, staff, students and alumni to seize the multitude of opportunities for Wake Forest to excel even further as a national leader and model."
"Dr. Wente is the right person to enable Wake Forest to seize the opportunities before it. Among a field of highly-qualified candidates, she stood out as a transformational leader and world-class academic who is committed to the personal connection and engagement that Wake Forest values."

Gerald F. Roach ('80, JD '82, P '09, P '12, P '12)
Chair, Wake Forest University Board of Trustees; Chair, Presidential Search Committee
"Dr. Wente is a respected cell biologist whose work has impacted our understanding of human motor neuron diseases, such as ALS, proving her academic excellence for decades. Her receipt of the prestigious NIH MERIT award and other research accolades prove that. The fact that she continues to run a respected research program and mentors students shows that she has the curiosity of a scientist and a heart of an educator. I believe she has the expertise, energy and enthusiasm to lead Wake Forest and I am delighted to have her as our 14th President."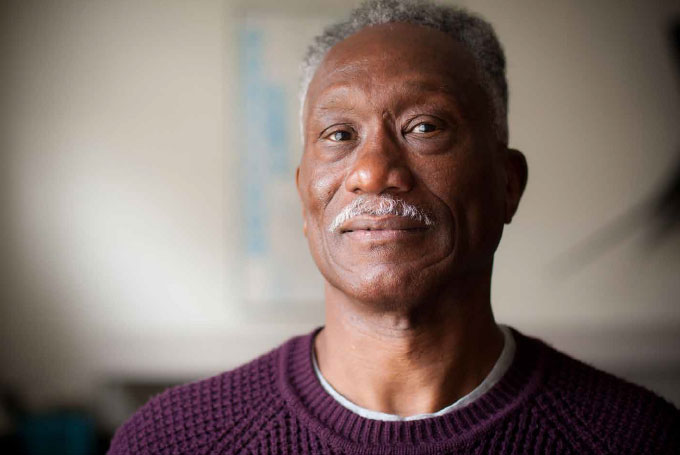 — Dr. Herman Eure (Ph.D. '74, P '23), Vice Chair of the Board of Trustees, professor emeritus of biology, and member of the Search Committee