Main Content
Welcome Dr. Susan R. Wente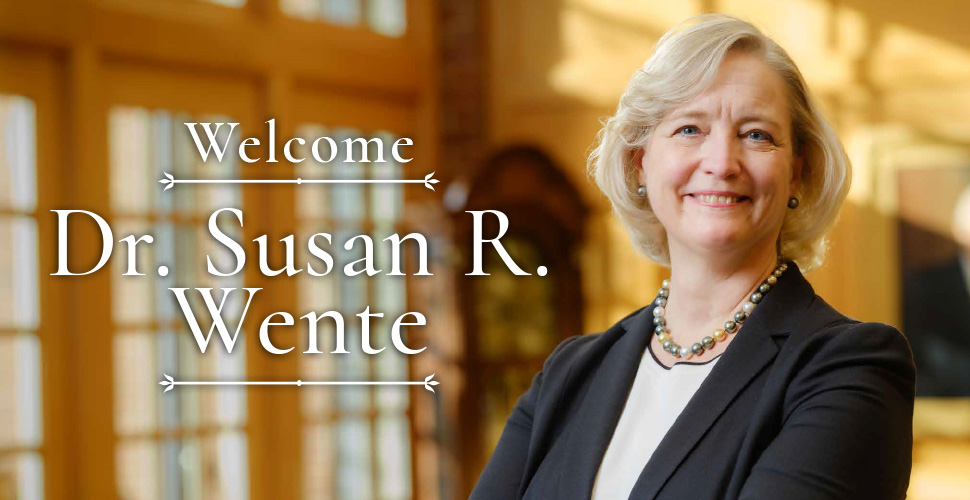 Selecting the next president of Wake Forest University
Equal parts daunting and invigorating, the process of identifying the 14th president of Wake Forest University demanded nothing less than the highest of expectations and most intensive criteria. Much is at stake, and the selection itself represents an exciting opportunity for current and future members of the Wake Forest family.
For this reason, we began this presidential search by first listening to the voices within our community.
More than 1,600 Wake Foresters participated through a combination of a presidential survey and 30 virtual Calls to Conversation. These exchanges included representation from more than 20 affinity groups and Deacons worldwide. The insights were abundant, and the impact of these discussions contributed to part of the criteria used in selecting the 14th president.
Upon the completion of the research process, several common themes emerged from the hopes, concerns and vision of our extended Wake Forest community. After reviewing all of the feedback, we learned that our community is seeking a leader that shares our core values. And we believe we have found her.
Uphold a tradition of rigorous academic standards
Our constituents expressed it is of great importance that the next president of Wake Forest deeply understands our commitment to the engaged liberal arts and its dependence upon an intimately challenging and academically diverse environment. Equally, this person must recognize that the environment itself is inspired by the leadership of faculty who fully embrace the teacher-scholar model, providing our students with a wealth of theory, new knowledge, personal interaction and experiential learning.
---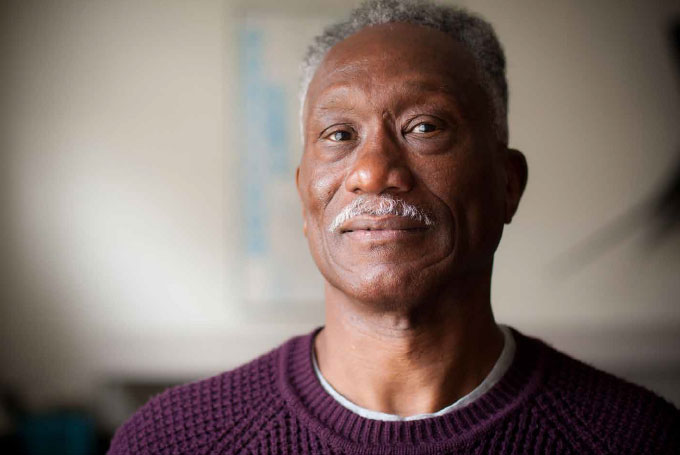 "Dr. Wente is a respected cell biologist whose work has impacted our understanding of human motor neuron diseases, such as ALS, proving her academic excellence for decades. Her receipt of the prestigious NIH MERIT award and other research accolades prove that. The fact that she continues to run a respected research program and mentors students shows that she has the curiosity of a scientist and a heart of an educator. I believe she has the expertise, energy and enthusiasm to lead Wake Forest and I am delighted to have her as our 14th President." Dr. Herman Eure (Ph.D. '74, P '23), Vice Chair of the Board of Trustees, professor emeritus of biology, and member of the Search Committee
Embrace the tension that precedes transformational progress
Wake Forest's mission and power as an agent of positive transformation requires a passion for working through discord, controversy and convention. Expanding the footprint of our University without compromising the soul of a truly unique education. Improving our relationships with the communities of Winston-Salem and Charlotte. Maintaining our model within the rapidly evolving category of higher education and reconciling the aspirations of a university with financial realities. A willingness to wade into difficult waters to advance what Wake Forest can offer the world is a sought-after quality emphasized by our community.
---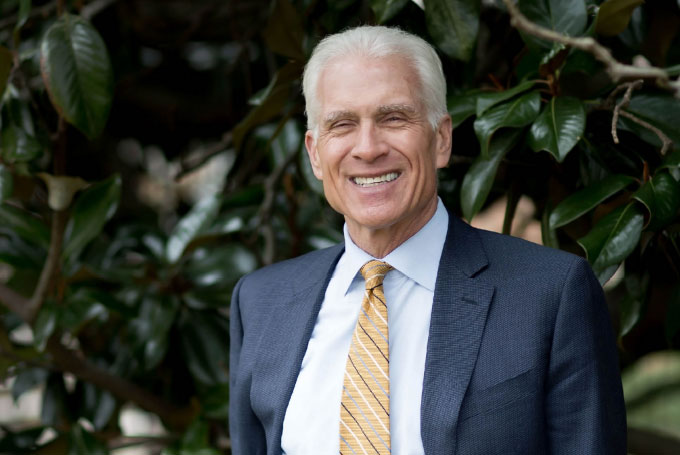 "Dr. Wente has significant experience leading a private university with a medical center. Her vast network of relationships, hands-on expertise in medical and academic research, and extensive knowledge of the healthcare enterprise are a rare combination and are extremely valuable in a university president. I believe she will be a strong and invested partner in our community, and I look forward to welcoming her to Winston-Salem." Don Flow (MBA '83), University Trustee and member of the Search Committee
Champion holistic diversity and inclusion
Addressed, and acknowledged, in almost every conversation was the vital nature of diversity and inclusion to the mission and future of Wake Forest. The moral obligations to uphold our stated values of Pro Humanitate, as well as the educational and developmental advantages of representation, cannot be ignored. We have much work to do on this front. Our next leader must understand that dedication to sustaining an environment that is welcoming to and representative of all will be a main priority for the 14th president.
---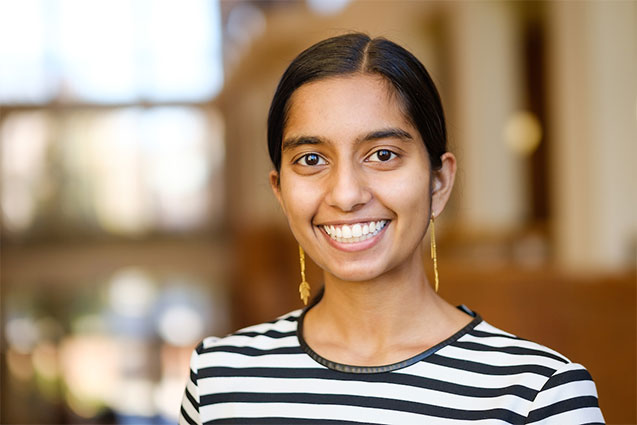 "Dr. Wente's warmth is simply infectious. When she walks into a room, she brings with her this sense of togetherness, resolve, and trust. You can tell that a deep desire to cultivate genuine connections and care for others informs her every conversation and act. I could not be happier to welcome her to the Wake Forest family as our next president." Savarni Sanka ('21), Wake Forest's most recent Rhodes Scholar and member of the Search Committee
Value a commitment to transparency
The challenges we face amidst a pandemic, social unrest and a divisive political environment underscore a need for transparency from University leadership. Hand in hand with a dedication to diversity and inclusion, an open relationship between Wake Forest leaders and the extended community will be paramount to navigating complex issues. With many dynamic challenges, agreement is rarely universal, but what was expressed through the surveys and listening sessions was a clear desire for inclusion and insight into the thought process of key University decisions and policies.
---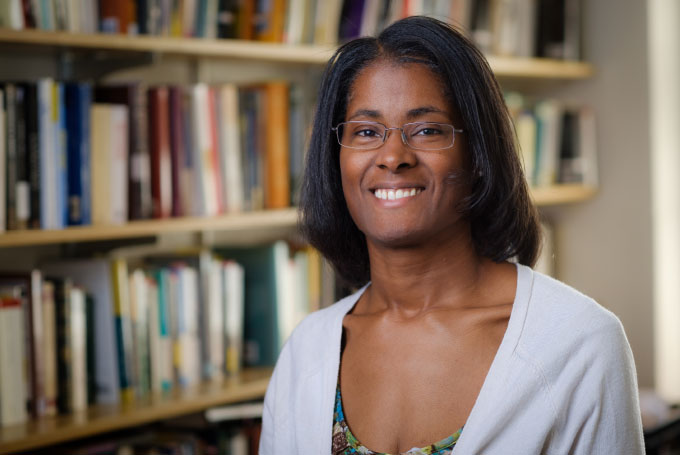 "Dr. Wente is committed to connecting with people, hearing their ideas, and building a shared vision. She invites all perspectives into the conversation." Melissa Shields Jenkins ('01), associate professor of English and member of the Search Committee
Drive innovation and the integrity to honor our tradition
Innovation is the lifeblood of an educational model that prizes challenge and change, but it can never come at the cost of the core values and principles we hold dear. Wake Forest has a proud tradition of innovation in the name of bringing the mission of Pro Humanitate to our world. Evolving to meet the needs of future generations of Wake Foresters, while maintaining what makes Wake Forest unlike any other institution, is an essential responsibility and expectation of Wake Forest's next president.
---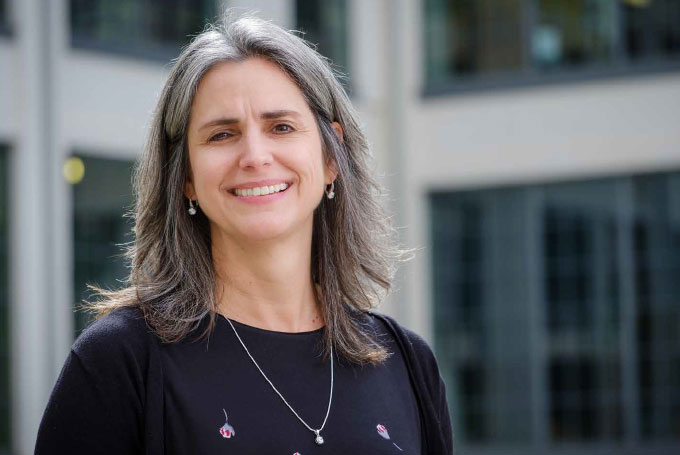 "I am excited that Dr. Wente is a devoted and talented scientist who greatly values innovation, collaboration, and discovery. She understands the importance of investing in research and interdisciplinary work across all sectors of the University, and she recognizes the significance of mentorship, which guides our students and future leaders to find solutions in service to our communities and greater humanity." Dr. Rebecca Alexander (P '22), director for academic programming at Wake Downtown, professor of chemistry, and member of the Search Committee
After listening carefully to the perspectives of our community and the hopes for our next president, the Search Committee began a thorough identification and interview process, which included many outstanding candidates. We are confident that Dr. Susan R. Wente honors the goals of the committee, the voices of our many constituents and the values of Wake Forest University and Pro Humanitate.
---
"As a fellow Nashville resident, I have known of Susan Wente for a long time. She is regarded here as one of the most influential leaders in the region. She has accomplished so much and yet she carries those achievements with humility, always lifting up others to share in the success. She is a perfect fit for Wake Forest." Matt King ('82, P '08, P '12), vice chair of the Board of Trustees and member of the Search Committee
What They're Saying:
"I cannot express how overjoyed I am that Dr. Susan Wente accepted our offer to be the 14th president to lead Wake Forest. She is a highly respected cell biologist who has many accolades as a researcher and is appreciated by the many young scientists she has mentored. As a talented university administrator, she is respected by her peers at top institutions, and is known for building strong relationships and motivating her people to achieve excellence. Not since the administration of our ninth president, Thurman D. Kitchin, when Wake Forest finally admitted women students, has our University made such a giant leap toward assuring that our campus and its people — starting at the top — looks more like the population we aim to serve."
— Donna Boswell ('72, MA '74), University Trustee and member of the Search Committee

"Dr. Wente is highly experienced and down to earth -- approachable and personable, honest and ethical. She grew up in the Midwest, has lived on both coasts, and has made her home in the South. More than anything, Dr. Wente is committed to the good of our institution and community. I am pleased to welcome her to Wake Forest on behalf of our community and look forward to working with her in pursuit of our mission."
— Gerald Roach ('80, JD '82, P '09, P '12, P '12) Chair, Wake Forest University Board of Trustees and Chair, Presidential Search Committee


"Wake Foresters are taught to both dream big as well as to execute. Dr. Wente has an excellent record of doing both. Not only will she help us dream bigger, but she will also help us think critically about how to execute our boldest visions. One of the hallmarks of Wake Forest people is brilliance without pretense; Dr. Wente is the epitome of that. As our community gets to know her, I know Wake Foresters will appreciate her disarming humility and impressive acumen."
— Jermyn Davis ('10), University Trustee and member of the Search Committee


"I first fell in love with Wake Forest through the eyes of my daughters. Their experience was exceptional. Wake Forest is so special because it is a place that is all about excellence, but it does not compromise its values to achieve that. In Susan Wente, I see those same attributes. A commitment to quality, excellence, but also family and relationships."
— Candy Ergen (P '12, P '17), University Trustee and member of the Search Committee


"Dr. Susan Wente embodies what it means to be a true Demon Deacon. Not only is she a respected scholar in her field of biochemistry but she embraces the teacher scholar model and understands the importance of a liberal arts education. She will lead Wake Forest well as our 14th president."
— Julie Ann Hartman ('90, P '18, P '19, P '20, P '22, P '24), member of the Deacon Club Board and member of the Search Committee


"Dr. Wente has a deep awareness of how universities can be an engine of economic growth for a region. She not only understands those dynamics, she has a proven track record of making it happen. I look forward to working with her to realize that in North Carolina and throughout our region."
— Frank B. Holding Jr. (P '13, P '14, P '18, P '18), University Trustee and member of the Search Committee


"As a fellow Nashville resident, I have known of Susan Wente for a long time. She is regarded here as one of the most influential leaders in the region. She has accomplished so much and yet she carries those achievements with humility, always lifting up others to share in the success. She is a perfect fit for Wake Forest."
— Matt King ('82, P '08, P '12), vice chair of the Board of Trustees and member of the Search Committee


"Dr. Wente's remarkable career is a testament to her deep integrity and substance. Having come to know her personally throughout the search process, I can think of no better person to assume the role of President of Wake Forest University at this critical time. We are most definitely in the best of hands, and I cannot wait to see how the coming chapters of the Wake Forest story unfold."
— Jim O'Connell ('13), University Trustee and member of the Search Committee


"Dr. Wente's experience allows her to see a university through multiple lenses. She has served as a provost and understands the intricacies of higher education. With a firm commitment to academic excellence, she carries a deep appreciation for the liberal arts, dedication to professional studies, and above all, experience creating opportunities for faculty and students."
— Wilson Parker (P '00, P '10), professor of law and member of the Search Committee


"Dr. Wente has deliberately made equity, diversity and inclusion a critical focus of her work and career. She has been a strong advocate for those who have been underrepresented and is committed to using her voice and taking action to elevate those around her -- be it students, faculty, staff or others in the community."
— Jocelyn Burton ('80), University Trustee and member of the Search Committee
"Wake Forest University is at a seminal moment in our journey to be the foremost institution of higher education. Susan Wente is the right leader at the right place and at the right time. Her endeavors have had a profound impact on students, faculty, administration, trustees, alumni, and constituents in communities across our country and throughout the world. Her vision, integrity, and commitment to excellence motivate others to believe in something bigger than themselves. Her authenticity and grace inspire those around her to be what they could become. I am thrilled to welcome Susan as our University's 14th President and her husband, Chris, and their daughters, Lindsay, and Allison to our Demon Deacon family."
— Mit Shah ('91), University Trustee and member of the Search Committee

"Susan Wente really impressed our committee as someone who understands the significance and importance of competitive intercollegiate athletics at Wake Forest. Our program is as strong as it has ever been and I am very confident in her commitment to lead, invest in, and support our outstanding student-athletes and coaches, building on that success. I also believe she will emerge as one of the more dynamic leaders in both the Atlantic Coast Conference and the NCAA."
— Ben C. Sutton Jr. ('80, JD '83, P '14, P '16, P '19), University Trustee and member of the Search Committeee

"It's with open arms that I welcome Dr. Susan Wente as Wake Forest University's first female president. Dr. Wente is a highly regarded biomedical scientist, an exceptional higher education leader who also has experience in academic medicine, and a passionate advocate of equity and inclusion. She brings the perfect balance of being both a steady leader and an inspired visionary who embraces innovation and discovery. I am very excited about the many opportunities we have together as educators to lead our organizations and our communities forward."
— Julie Ann Freischlag, MD, FACS, FRCSEd (Hon), DFSVS; CEO of Wake Forest Baptist Health, dean of Wake Forest School of Medicine, and chief academic officer of Atrium Health Enterprise

"I couldn't be more excited to partner with a trailblazer like Dr. Susan Wente as we create a world-renowned academic healthcare system together. And, Dr. Wente is no stranger to 'firsts' – coming to us as Vanderbilt's first female provost, who launched the university's first Office for Inclusive Excellence, the university's first innovation center, and a host of other incredible accomplishments. She is also a known advocate for women in STEM fields and for her commitment to equity and inclusion, which will significantly advance our mission to improve health, elevate hope and advance healing – FOR ALL."
— Eugene A. Woods, president and CEO of Atrium Health


"Susan is authentic, good, earnest, and smart. Susan is a servant leader; she puts the institution and institutional success first. She is also an amazingly talented person who has the ability to entertain and execute on a vision in challenging situations. She inspires confidence, trust and excitement, and she is a person who is compassionate, smart and empathetic who speaks with honesty and integrity."
— Nick Zeppos, chancellor emeritus of Vanderbilt University


"Susan is sharp, warm and engaging. She is confident and steady; she does not cower to challenges. She has been part of an incredible transformation at Vanderbilt, and she is wildly respected in higher education. Wake Forest is so fortunate to attract such a strong and thoughtful leader"
— Shirley M. Collado, President of Ithaca College and Board of Trust member at Vanderbilt University



"Susan has a really comprehensive knowledge of how medical schools work because Vanderbilt's entire reorganization was done under her watch. She is frequently called upon by other institutions that want to reorganize in order to get her insights."
— Sally Kornbluth, provost at Duke University